Silverstone, UK
Ducati (UK) use new model launches to motivate dealer teams during COVID-19
Keeping dealer teams motivated
Maximising the effectiveness web-conferencing software
Recognising the opportunity COVID-19 brings
Recent months have been tough for all, no more so than in the motorcycle industry, where just as customers were coming in to buy motorcycles, the lockdown came. For Ducati dealers, this was doubly unfortunate as both customer interest had been the highest it had been for a long time and the much-anticipated new models were just arriving in-dealership. It even stopped dealer representatives being sent out to Italy to be trained on the new models. However, it has not all been bad news.
Yes, sales during the last few months have been slow but not for everyone. Many dealers are reporting increased interest in motorcycles from those who either had stopped riding or had considered but not taken it up, not to mention the current enthusiastic owners who have more time to play with ideas on what they might buy next.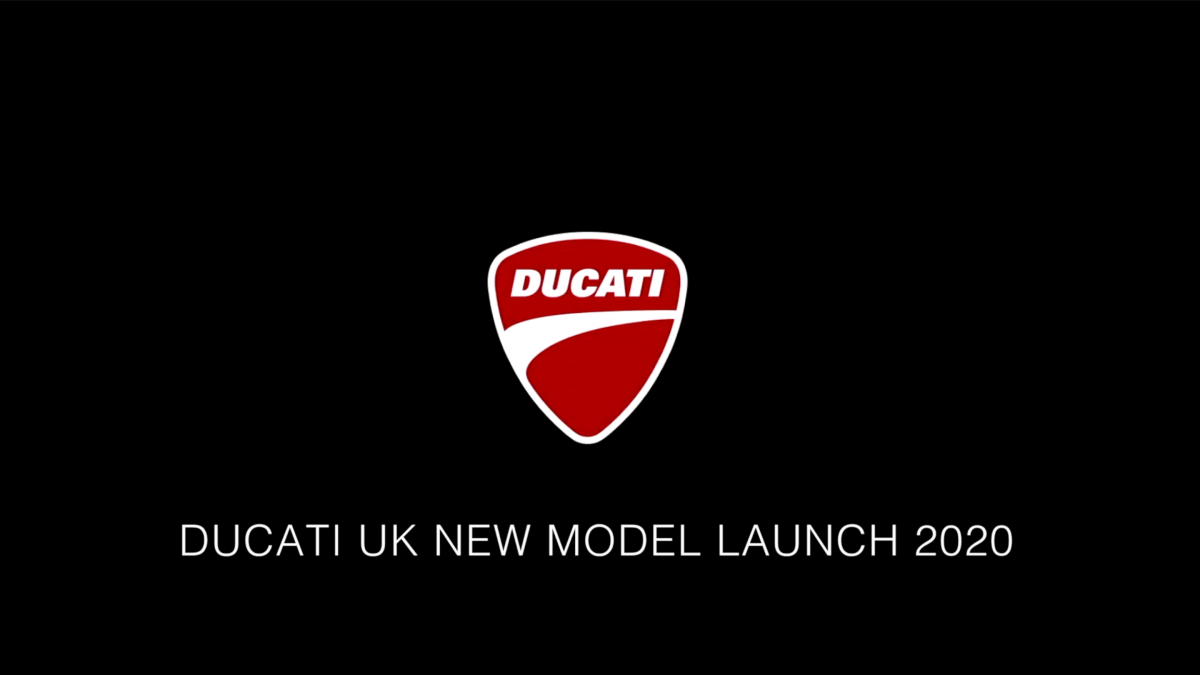 "Already there is a boom in bicycle sales and, if handled correctly, we believe there will be a knock-on effect in motorcycle sales. Indeed, in the last month, many of our dealers have reported much increased interest" explains Nigel Goodman, Network Development Manager at Ducati (UK). "However, we also believed there was another big job to do. We knew that furlough for many can feel demotivational, especially given the reports on the news and the time people have to sit and think about their situations. At one point, we couldn't even go out and enjoy our bikes, which for many makes it even worse! We wanted to help motivate our dealer teams, help them prepare psychologically for the return to work and, what better, than to talk about motorcycles, especially the new Ducati and Scrambler ranges."
So, through May, Ducati UK worked with Adlabs Global to deliver a series of motivational, interactive workshops focused on the new models and the brand. Through the use of breakout exercises and group discussions, participants got the chance to talk about their passion again with like-minded people, whilst gaining new insights into the design and abilities of the new machines. Just as importantly, they had the chance to have a quick chat with each other about the wider situation, reminding themselves that they were not alone and there is light at the end of the tunnel.
André Bozon, Partner and Lead Trainer for Adlabs Global expands on this "we love working with Ducati (UK), both the business and the motorcycles, and shared their passion to make the most of the furloughed situation. The Government made a point of allowing training as they know that, if delivered right, it can help participants in many more ways than just making sure they know what they are talking about when they return to work. Through the sessions, we had participants actively seeking to ride the machines to feel them for themselves and desperate to engage with their customers, so they can bring the excitement to them. It was a hard project; we started with a VIP trip to Italy and the opportunity to ride the new machines and ended with a trip to our own living rooms and pictures of the bikes, so we had to work very differently. However, we made it happen and got great feedback."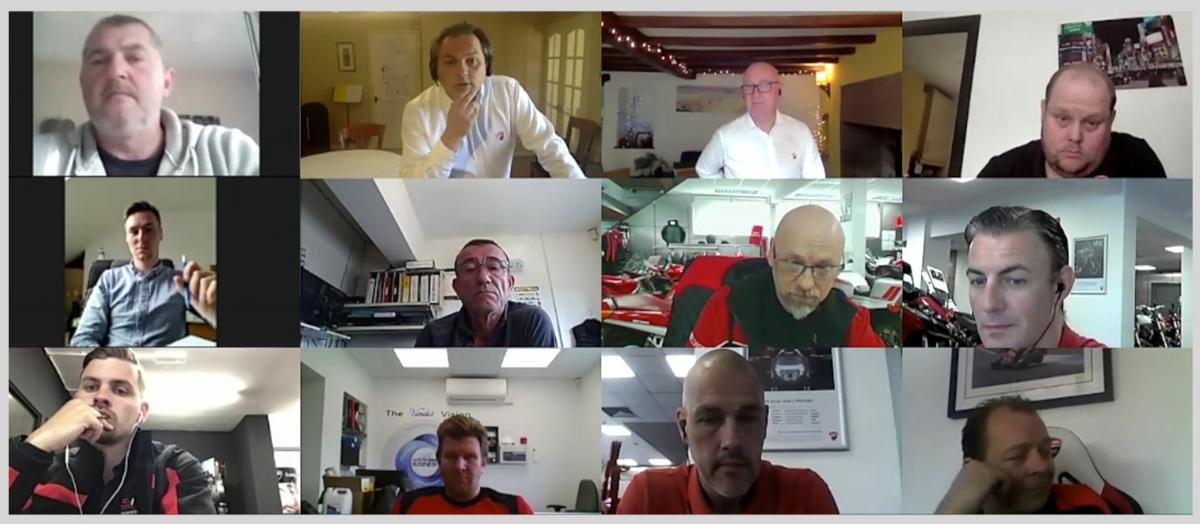 So, is web-based training the future? Nigel thinks so "André and I agree that we can do so much more with this form of training, helping dealers improve their performance with the minimum of short-term inconvenience. There is still room for experiential events but taking the actions we have taken truly fit with the Ducati brand values of sophistication and performance". André agrees "Yes, it is now a big part of our business, with our teams delivering conferences of over 1,000 guests globally as we speak. We can only improve though. Our technical team have already mastered building 3D training using Microsoft Hololens and Unity gaming systems. All they need to do now, is build a virtual motorcycle you can ride and feel; it's a simple task I have challenged the team with."
For the final word we return to Nigel "At Ducati, we know our dealers are critical to the whole customer experience. Owning a Ducati or a Scrambler is about much more than just the bike itself, it is about the whole experience. It is delivered by the dealer teams, so it is essential that we keep them motivated to do the great job we know they are capable of."
Ducati dealers across the country have now re-opened and their customers are flooding back. Sales of the new models are flourishing. Yes, it has been, and still is, a tough time but this has just made the business stronger and we all know that it is the strongest who survive.