Communication that can really save lives
Calling Excellence is a true Adlabs Landmark as nothing like this had been attempted when we created it many years ago. It even got a mention in a Government White Paper as an example of "Best Practice". An award winning six and a half hour online, or offline, training package for "Police Call Centre Staff", capable of being incorporated and managed via a secure content managed Intranet system.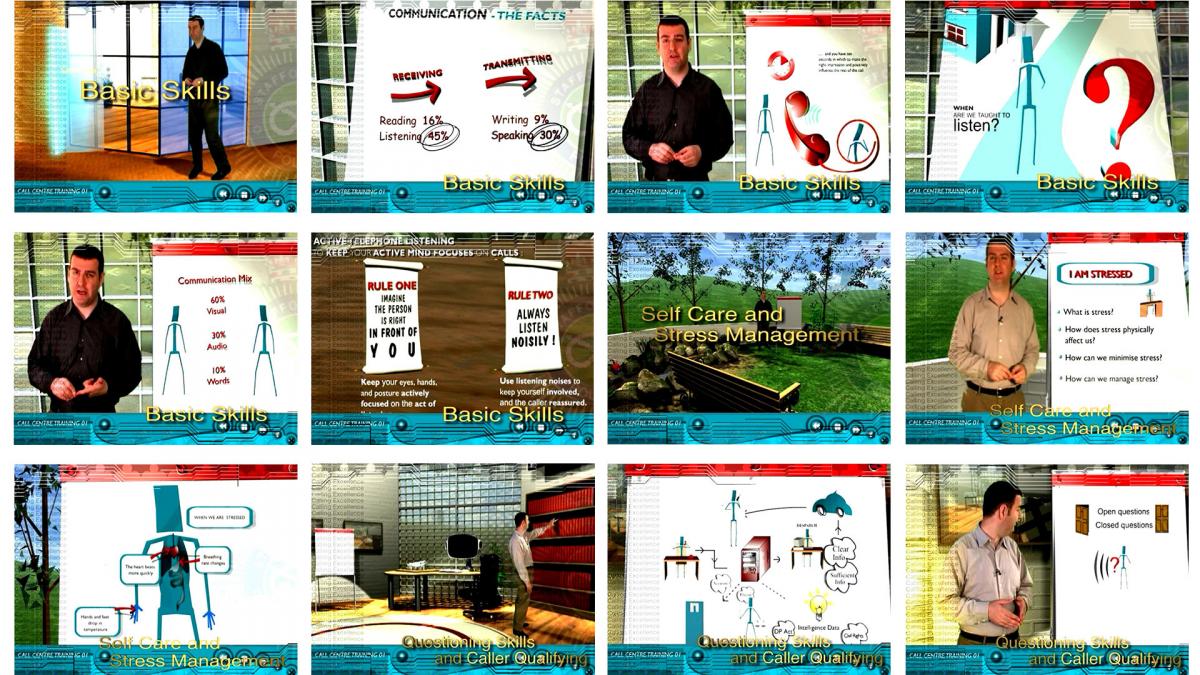 Separated into four concise modules, Calling Excellence is a computer-based training product based on the exact needs of police personnel who deal with the public by phone. It's foundations are tried and tested inter-personnel skill models applied to the police environment, and written for a police audience, be they civilians or serving officers.

"Calling Excellence" is based in it's own virtual learning centre and features compelling screen designs that wrap the user in an inspiring online environment with humanised colour schemes and room layouts. An onscreen "facilitator" welcomes delegates to different sections, launches exercises, delivers feedback and provides On-screen interactions that put the delegate "into" the training room. All the training content is designed from a classroom perspective that anticipates delegate questions and thoroughly answers them within the training material.
Here is an video overview of the 6 hour course:
Module One overview:
Basic Call Skills
Module Two overview:
Questioning Skills and Caller Qualifying
Module Three overview:
Caller Expectation Setting
Module Four overview:
Self Care and Stress Management