"Branding and creating an

experiential magazine
for Financial Express
Adlabs were asked to brand and design an all new monthly financial magazine for Financial Express, the UK's leading investment ratings and research agency, using Ceros as the publishing platform.

The brief was to create a truly engaging tablet / online magazine for FE Analytics clients, but be equally informative for all Independent Financial Advisors (IFAs), Wealth Managers, Discretionary Fund Managers (DFMs) and Paraplanners who are striving to ensure they make the right fund selections for their clients.
Each monthly issue of FE Professional contains a wide range of must-read features, including an in-depth cover story, fund manager profiles, FE Analytics Masterclass, insights from the FE Invest team, analysis of professional investor research, forensic sector insights, explorations of model portfolios and much more. Example pages from the magazine are shown below.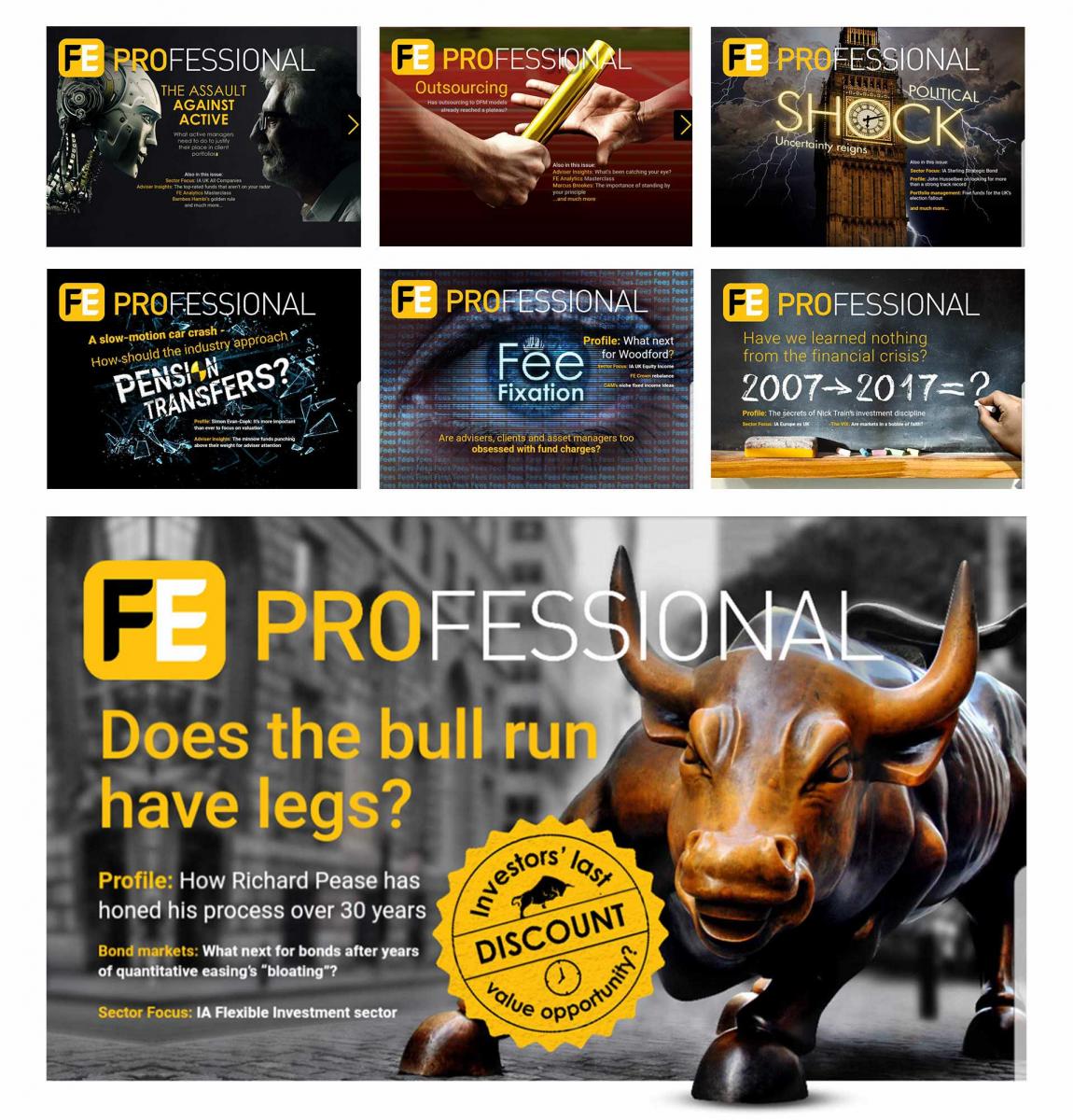 "It's always a pleasure working with Adlabs as they have consistently exceeded my expectations – and I have very high expectations! The FE Professional digital magazine won plaudits from the industry and shows that imaginative design can drive stronger response levels."
John Blowers, Head of Trustnet, Publisher of FE Professional.