....and recreating a world of locations in Covent Garden
When Power Traveller announced their sponsorship of the world's toughest adventure race …The Red Bull X-Alps, Adlabs were asked to create a campaign that would align their indestructible off grid charger with this gruelling race..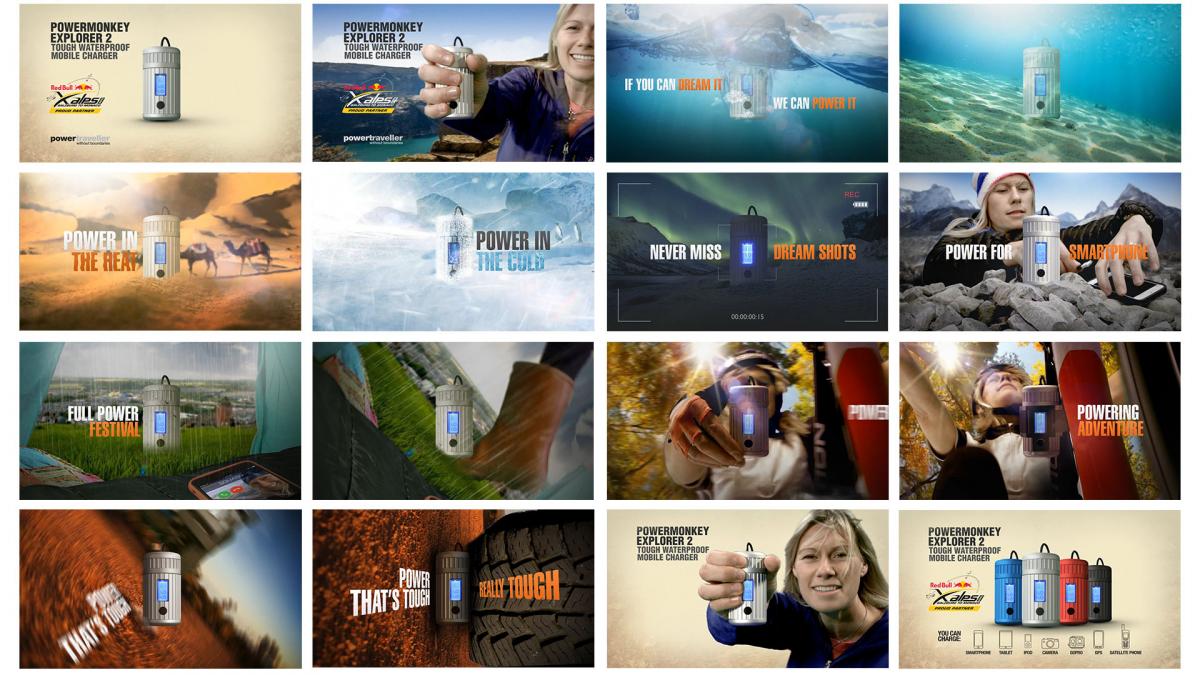 Red Bull X-Alps is hailed as the world's toughest adventure race. Each year, competitors from around the globe arrive in Austria for a gruelling test of the body and mind. From Salzburg, they make their way only by foot and paraglider to Monaco, navigating 1138 km of treacherous alpine terrain. Often covering distances of 100km per day, sometimes more, athletes must combine skill and strategy, while overcoming injury and fatigue. Many will accept defeat and drop out before the end, but a select few will stop at nothing to reach the finish line. So for the ad campaign we decided to put a Powermonkey Explorer 2 through a similar series of punishing scenarios.
Featuring the intrepid record-breaking adventurer, speaker and presenter Squash Falconer, as our guide to demonstrate the toughness of Power Traveller's Explorer 2, we took one on virtual trip around the world with Squash.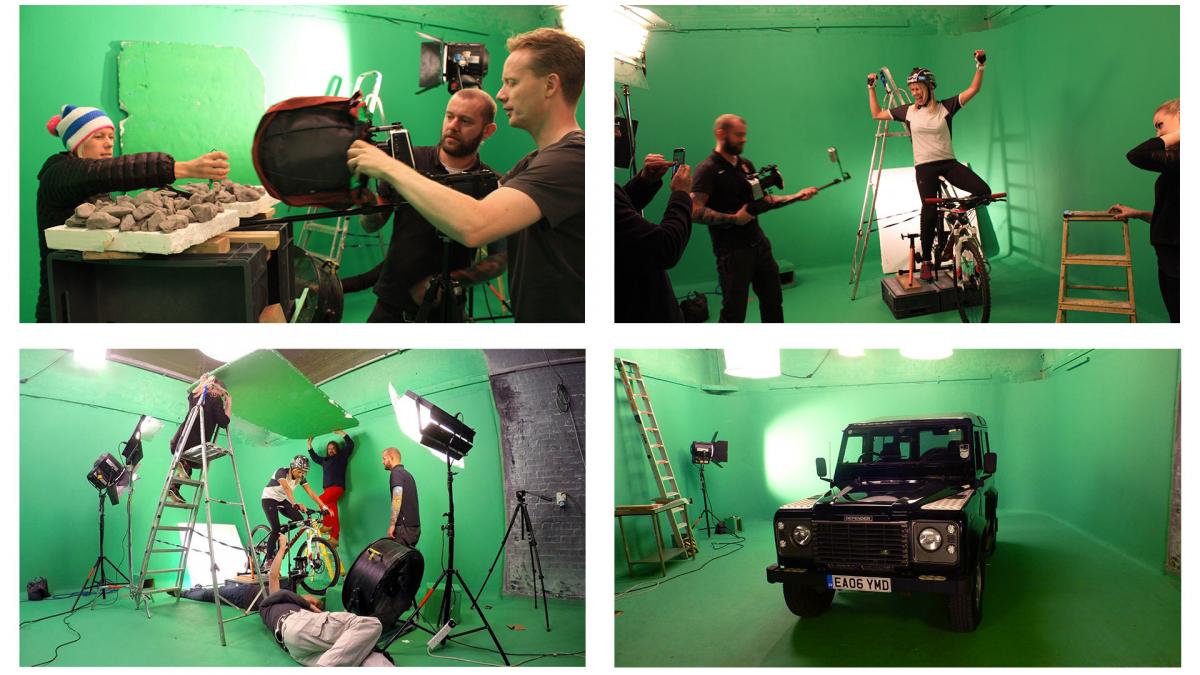 The full one minute ad was designed to be segmented and appropriately have content amended according to the audience profile, geolocation and platform it was displayed on.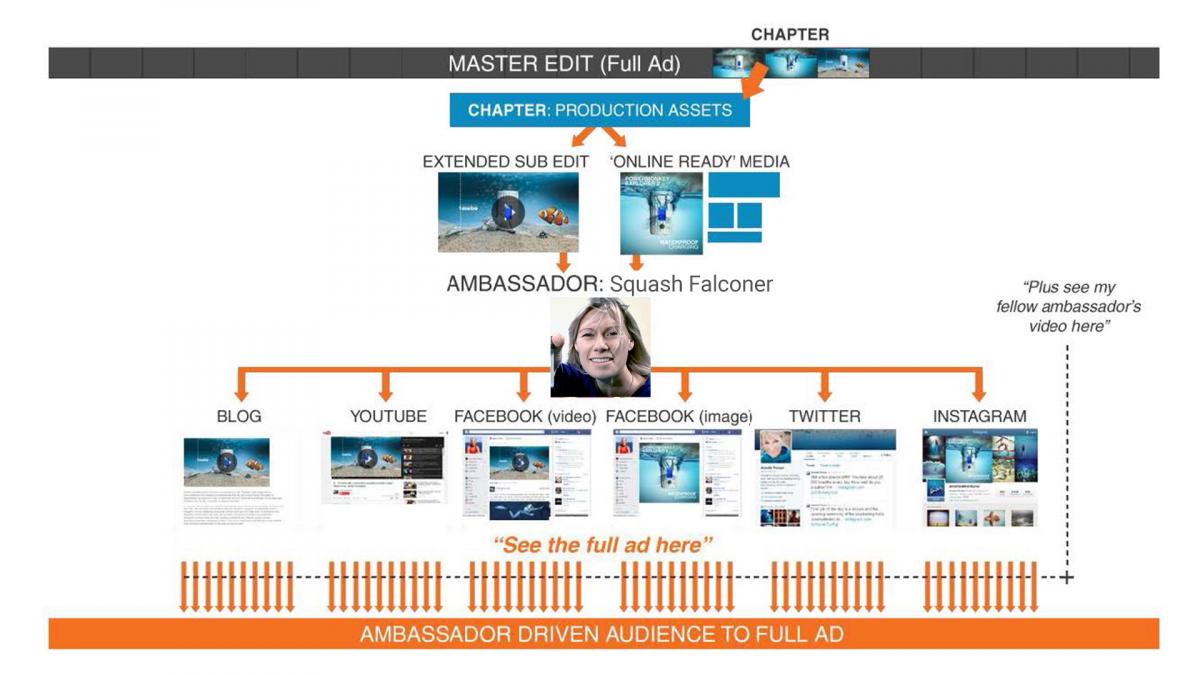 Dependant upon Geo location, interest etc, a relevant version of the ad was delivered.