Mike Meets his Doppelganger in Hamburg
ABB is a pioneering technology leader with a 125-year history and about 136,000 employees worldwide. When asked to create a "wow" for ABB's stand build in Greece and Hamburg, we rose to the challenge and created a Hologram wall that worked in harmony with ABB Turbocharging's print and online "Heroes" campaign. The campaign featured ABB staff, and communicated their dedication and passion for getting results for their customers.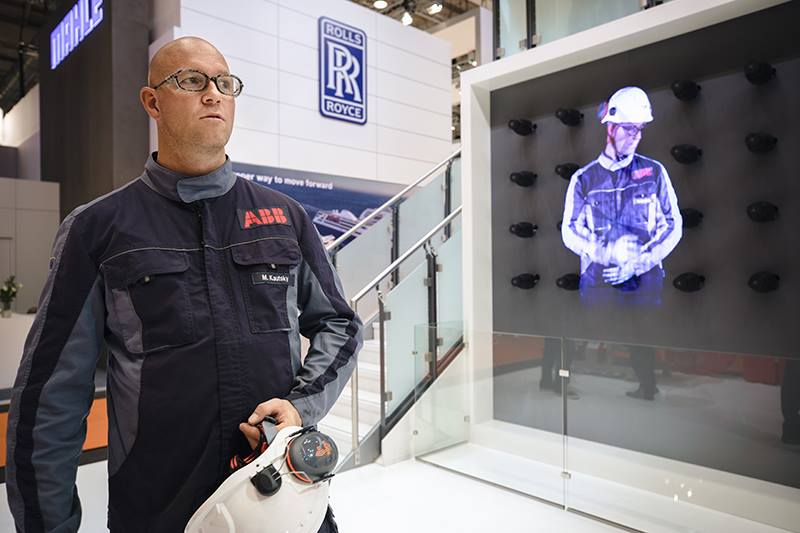 The Hologram Wall was created by Adlabs in-house 3D team and utilised a HYPERVSN Wall creating a high-resolution hologram effect, inviting audiences to take a deeper and wider perspective by viewing 3D content.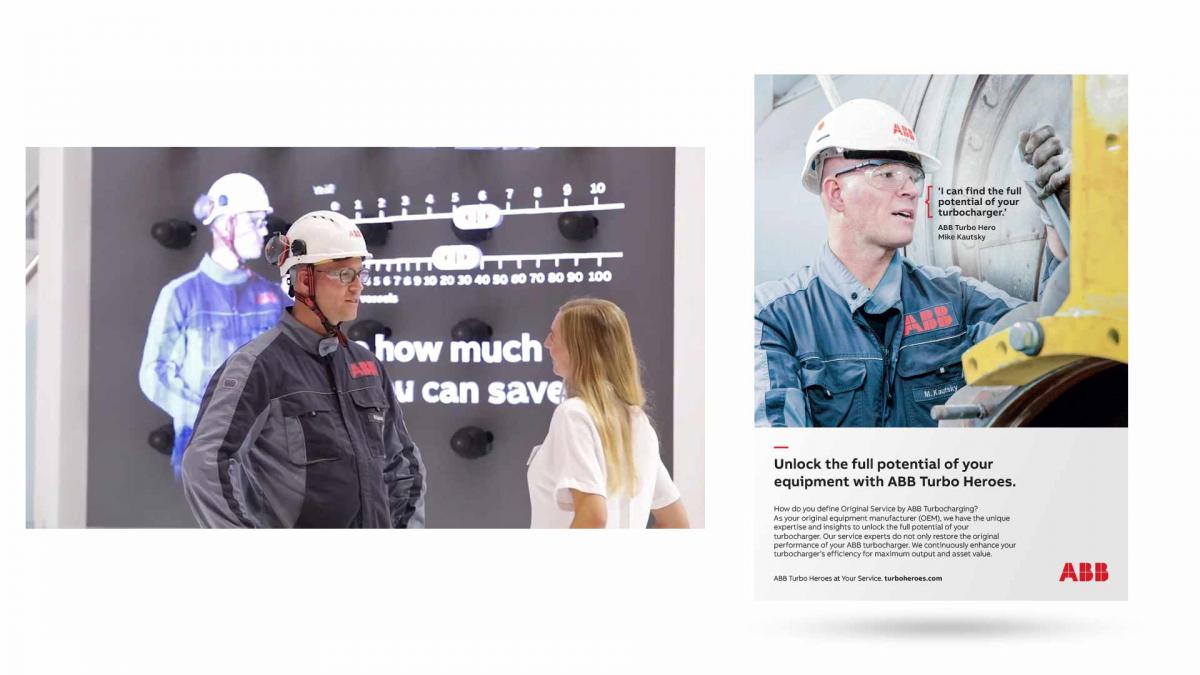 It featured one of ABB's Heroes, who was one of the key faces from the campaigns. Mike was filmed by Adlabs in Hamburg and converted to a 3D Hologram back in London, along with the additional 3D collateral and messaging.
The ABB stand was a major draw for all visitors of the show. Visitors could even meet the "real" Mike while his 3D Doppelganger was explaining ABB technology to the rest of the show.
Below is a video featuring our first trial of the Hologram HYPERVSN Wall at a show in Greece. Adlabs Is a Certified Content producer for HYPERVSN Walls.